Rules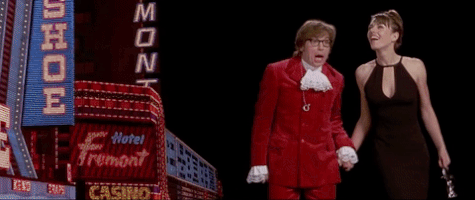 The NOT-A-RACE is an activity where groups travel within a defined area of the southern portion of the Las Vegas Strip for the purpose of competition in trivia challenges, and to accomplish other tasks and observations. NOT-A-RACE will take place beginning after 10pm Friday, August 4th until the wee hours on Saturday, August 5th, 2017 beginning at a location near the Trivia Championships of North America "TCONA" activities at the Tropicana Hotel, Resort and Casino. Teams will start the course at specific assigned times and have sufficient time to navigate among the challenges by walking or provided transit prior to 1am.There are no specific time limits between activities other than the entire duration of the contest and no difference in scoring based upon faster or slower completion. Participants are encouraged to walk at a normal pace and not to run, jump, climb, or otherwise exert themselves, and to limit their time outdoors.
TEAMS ARE LIMITED TO MAXIMUM FOUR MEMBERS. TEAMS OF FOUR WILL TAKE PRIORITY OVER TEAMS OF SMALLER NUMBERS. IF THERE ARE MORE TEAMS THAT SIGN UP THAN SLOTS AVAILABLE, TEAMS WILL BE SELECTED BY LOTTERY. The team will designate a captain and a second in command, one of which must be present at any given checkpoint. Teams may have members join their group in progress should they be involved in other activities at TCONA, and likewise have team members who depart for other activities as needed.
WHAT IS IT? IMAGINE "AMAZING RACE" FOR LAZY PEOPLE, BUT WITH TRIVIA! NO RUNNING! NO SWEATING!

SOLVE CLUES TO FIND EACH TRIVIA CHECKPOINT WHERE CAN SCORE POINTS.

GAME COURSE IS MOSTLY INDOORS AND TAKES LESS THAN TWO HOURS AT AN EASY WALKING PACE.

TEAMS OF FOUR PLAYERS: ONE CAPTAIN, ONE DEPUTY, AND UP TO TWO MORE PLAYERS.

STAGGERED START TIMES BEGIN AT 10:30 P.M. FRIDAY.
Race Schedule and Results
There is a long distance between checkpoints #1 and #2. Some teams will earn a shuttle while others will need to find an alternate transport (walk, rideshare, etc.).